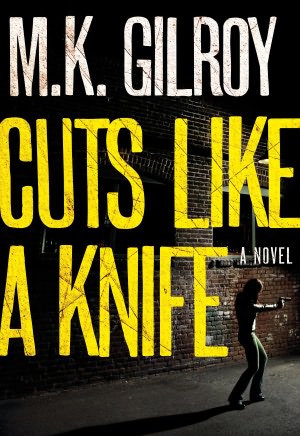 Do you love intense suspense? The kind where the police and FBI are desperate to catch the serial killer and you're just not sure if they're up to the task? This is that kind of book. It reminded me of Lisa Gardner's D.D. Warren books. Intense. Psychological. And a broken heroine.
Set in Chicago, Kristen Conner is the middle child who doesn't quite fit. A former athlete she now coaches kids soccer when she's not on the case tracking down killers. Now she's assigned to a brutal murder that quickly becomes the latest incident in a string of murders across numerous cities. Kristen is likeable because of how incredibly messed-up her life is. She has anger issues, doesn't quite fit with her family and can't get rid of her boyfriend. She's this close to being demoted and yet can't imagine doing anything else.
The book has a host of characters that add humor, conflict and chaos to the plot. And Kristen's faith is genuine and impacts her daily life. It's a reflection of those of us who love God and try to bring Him into our lives, especially our broken places.
The suspense is...good. I was half a step from the real killer from about page 108. I wasn't quite right, but I was so close it just about killed me. Fortunately, I exercised supreme control and did not turn to the back of the book. I honestly don't know if it's the writer analyzing the book that got me so close to the answer...still I didn't nail it.
Even with that, I will definitely look for more books with this heroine...and the author set it up so that more books are definitely possible. If you like books by authors like Stephen James and Lisa Gardner, then this book is for you.