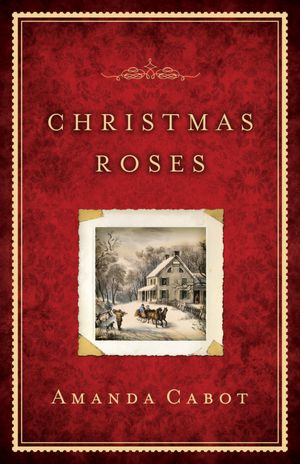 The calendar has just turned to October, but today I'm thinking cold thoughts. Dreaming of a White Christmas. The pages of this book transported me to Christmas with a story of love and roses.
I'm not usually one to read novellas. The word count can make it tricky to tell a full story. There was something about the idea of this historical where a widow isn't looking for a husband -- unless there's a man who can find her roses in the middle of a Wyoming winter. Celia Anderson has several suitors, but she's really content providing for her daughter and caring for her boarders. Then a carpenter wanders into town on a mission to find his father. In this man who is sensitive to her needs she sees what being cared for could be. But she wants someone who understands her soul, too.
This is a sweet story. It doesn't take long to read, but felt full and rich -- not easy to do within the limitations of a novella. The setting is real, the characters varied, and the romance just right. If you're one who loves Christmas stories, you must read this one. And if you love a sweet romance, then you'll also enjoy Christmas Roses.