I know Thanksgiving is next week, but I'm thinking about the Christmas books I want to read to my kids this year. It's always fun trying to decide which ones we'll enjoy together as a family. Here are a few of our favorites, and I want to know which ones you love, too.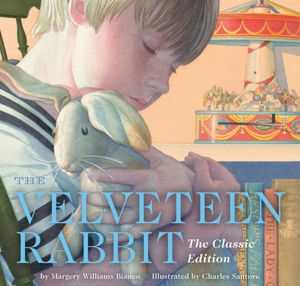 The Velveteen Rabbit: I realized the other day when I picked up a copy at Kohl's that I hadn't introduced my younger two to the story. And the older two didn't remember it. Time to remedy that. The story begins with Christmas, but is really a story of so much more including the power of love. How a stuffed animal becomes real through the love of a little boy. I get sentimental just thinking about the story.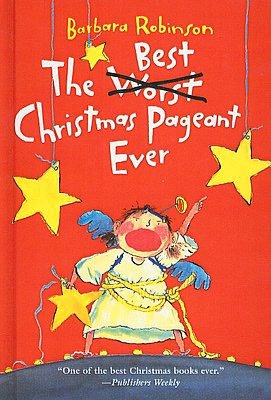 Next is another book I consider a classic, maybe because I remember my mother reading it to us several years. The Best Christmas Pageant Ever. Anyone else remember it or the movie based on the book? There's something about reading the Herdman's take on the Christmas story that brings it back to life in fresh ways. And to see such terrible kids changed by the story...by the power of the manager. I think sometimes we're so convinced that we know everything about the story, that we miss the heart of Christmas. That God would make Himself small and come to earth as a baby...wow! Read this story with your kids and you will see it with fresh eyes and heart.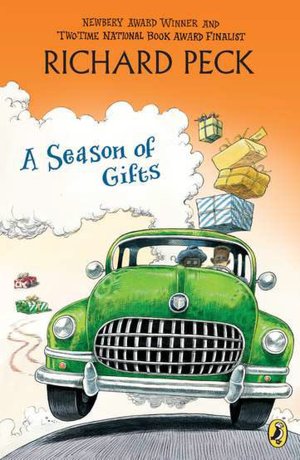 Last year we discovered this next book, Richard Peck's A Season of Gifts. In this book, Richard Peck brings back Grandma Dowdel, an absolutely delightful and eccentric character. This time she is touching the lives of her new neighbors -- the new pastor in town and his family. The story is told through the eyes of his 12 year old son Bob. Set during the late 50s, it is a wonderful story about the many ways we can touch other people. It's filled with humor and a delightful book for kids to enjoy on their own or to read aloud to them.
These are three of my favorites. There are so many others: A Christmas Carol, The Gift of the Magi. What are some of the books your family delights to enjoy?