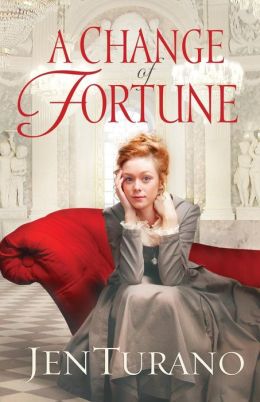 The cover sold me on this book, but then I read a novella which had me laughing out loud as it introduced the characters in this novel. The novella had me racing to read the book...so much so that I almost went out and bought a second copy of the book because I couldn't wait to get home to start reading.
The book did not disappoint. There is a strong thread of humor that runs through the book, from the main characters to the large supporting cast. Lady Eliza Sumner is hiding who she is in an attempt to find the man who stole her fortune. She ends up serving as a governess in NYC and is thrust into a comedy of errors when she is asked to fill in at an elegant dinner party. Hamilton Beckett is fortunate enough to sit beside this young woman who can't do anything right, and he is intrigued by the very fact she could care less about who he is. Add in a couple kids, a young woman who is determined to be part of every adventure, a jail, interfering mothers, and a white horse and you have a recipe for an absolutely delightful read.
This book is a debut novel, and I truly cannot wait for the next book -- so much so I've already pre-ordered it. Jen Turano has earned a place at the top of my TBR book with future novels.
So when I saw Ashton Park, I was eager to give it a try.